#StandWithMary VIGIL
Monday, Jan 9th, 8-9am
10 Grove Street, West Roxbury 
Free, on-street parking is available throughout the area.
Bring your signs, shirts and spirit and show Spectra and National Grid that we will never give up, never give out and never give in until we shut this down.
Now more than ever, it's important that the will of the people is heard. If you can't be there in person, check out our Facebook and Twitter accounts at 8am and like, share, and retweet what we're sharing then.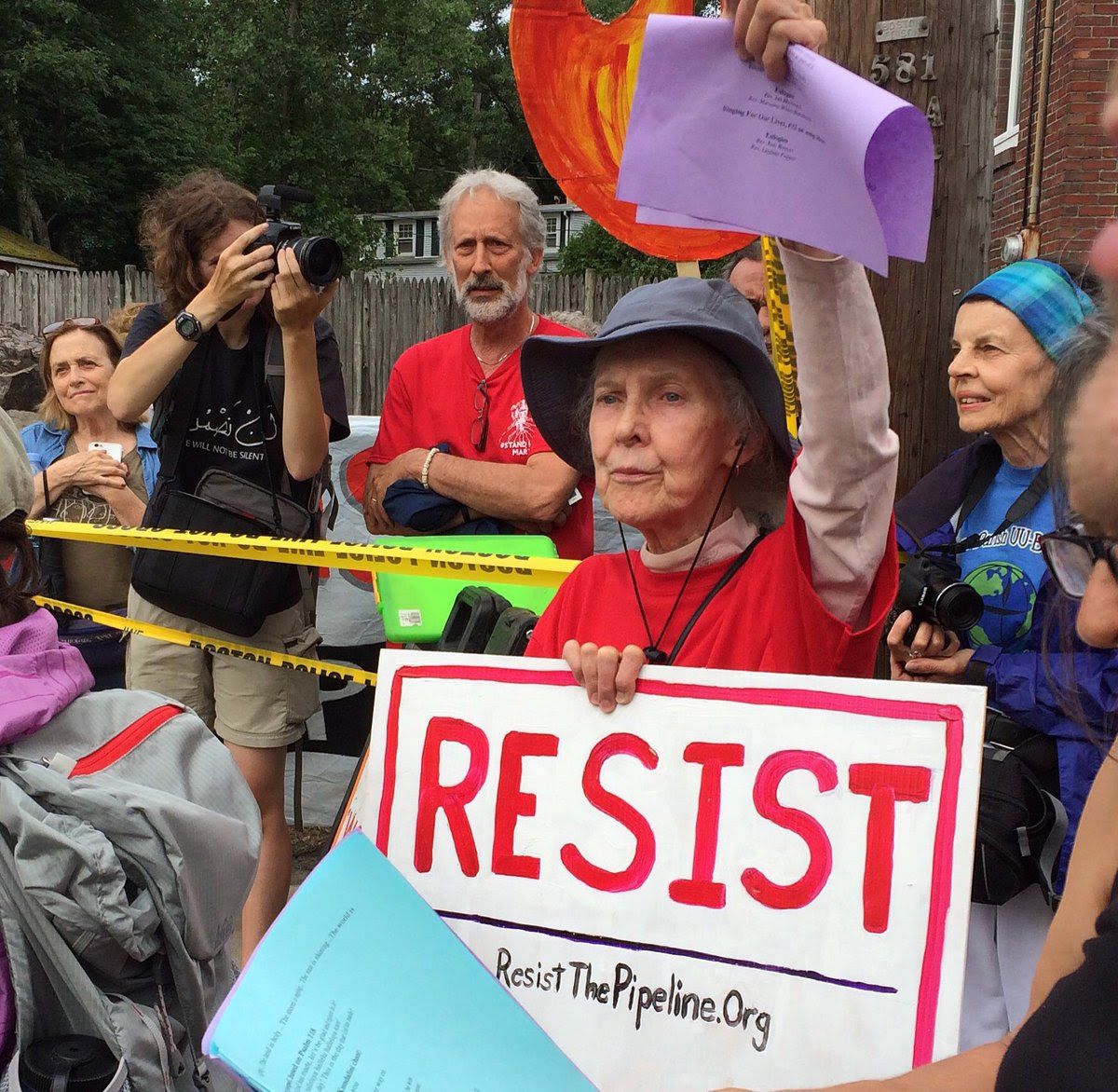 Through a sustained campaign of nonviolent civil disobedience, we are building a culture of resistance to the fossil fuel industry in Massachusetts and beyond. Currently, Spectra Energy is building a pipeline carrying fracked gas in West Roxbury, Boston, Massachusetts, and we are shutting it down. We stand with the residents of West Roxbury whose health and safety has been jeopardized by this project. We stand with people all over the world who are already suffering the affects of our unraveling climate.
Recent Action Highlights

September 20th, 2016
Clergy Solidarity with #NoDAPL. Learn more about this action. To learn more about faith leaders taking direct action against climate change, and how you can get involved with this work, please check out ClergyClimateAction.org.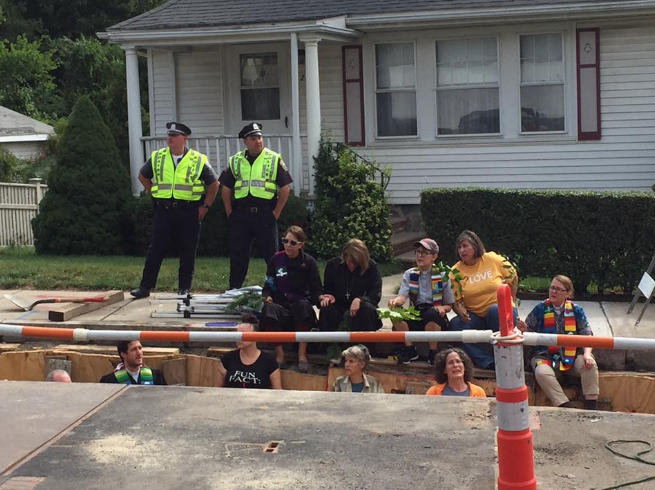 September 19th, 2016
Venture into the Trench. For more about this action.
August 31st, 2016
Mary Boyle's Birthday
Protesters stopped construction on a gas pipeline – by throwing a birthday party 🎂 pic.twitter.com/biC5aGRDnj

— AJ+ (@ajplus) September 7, 2016
Video Credit: Kori Feener
July 29th, 2016
Solidarity with #NoDAPL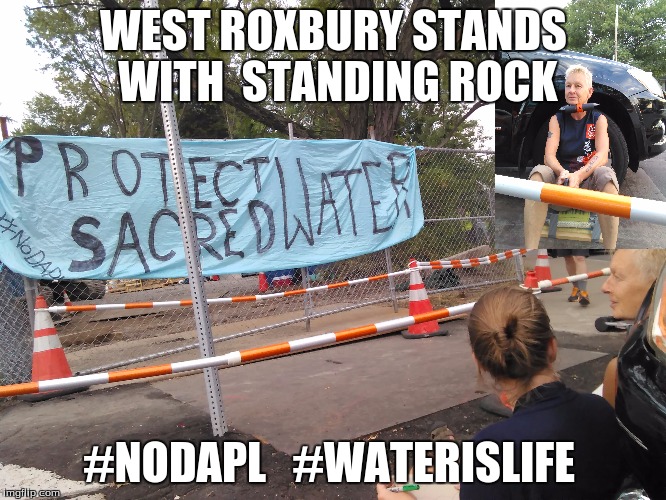 Donate to the Dakota Access Pipeline Resistance Here.
July 13th, 2016

"I am taking action today because after 10 years of working with countless others to ensure a swift, complete, and just transition to safe energy within the bounds of the law, I have no other recourse to protect my children and I can't in good conscience stand by while some commit crimes against humanity.  It is time we stop this madness."
- Vanessa Rule, Founder of Mothers Out Front
Escalation Summer Wrap-up