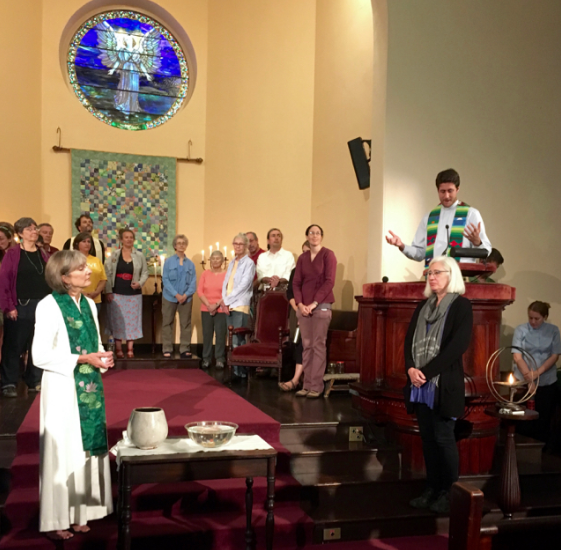 Over 70 people gathered at Theodore Parker Unitarian Church in West Roxbury this morning to proclaim their solidarity with the native people of Standing Rock in North Dakota who are protecting the water of the Missouri River and fighting the Dakota Access fracked oil pipeline. Clergy, activists and neighbors gathered early to pray, sing and consecrate water to use in solidarity with the indigenous tribes and in the trenches of West Roxbury Lateral pipeline.
Following the interfaith service participants convened at Spectra's West Roxbury Lateral pipeline worksite on Centre Street near the German Home. 9 people including 5 clergy and one member of the local Nipmunk nation, entered the site. Construction stopped, and while supporters sang in solidarity, those in and alongside the trench shared the waters of the service to re-sacralize the land that has been desecrated by this dangerous and unwanted pipeline.
In this live stream Marla Marcum captures and describes the action:

See here for more videos of interfaith service and the action.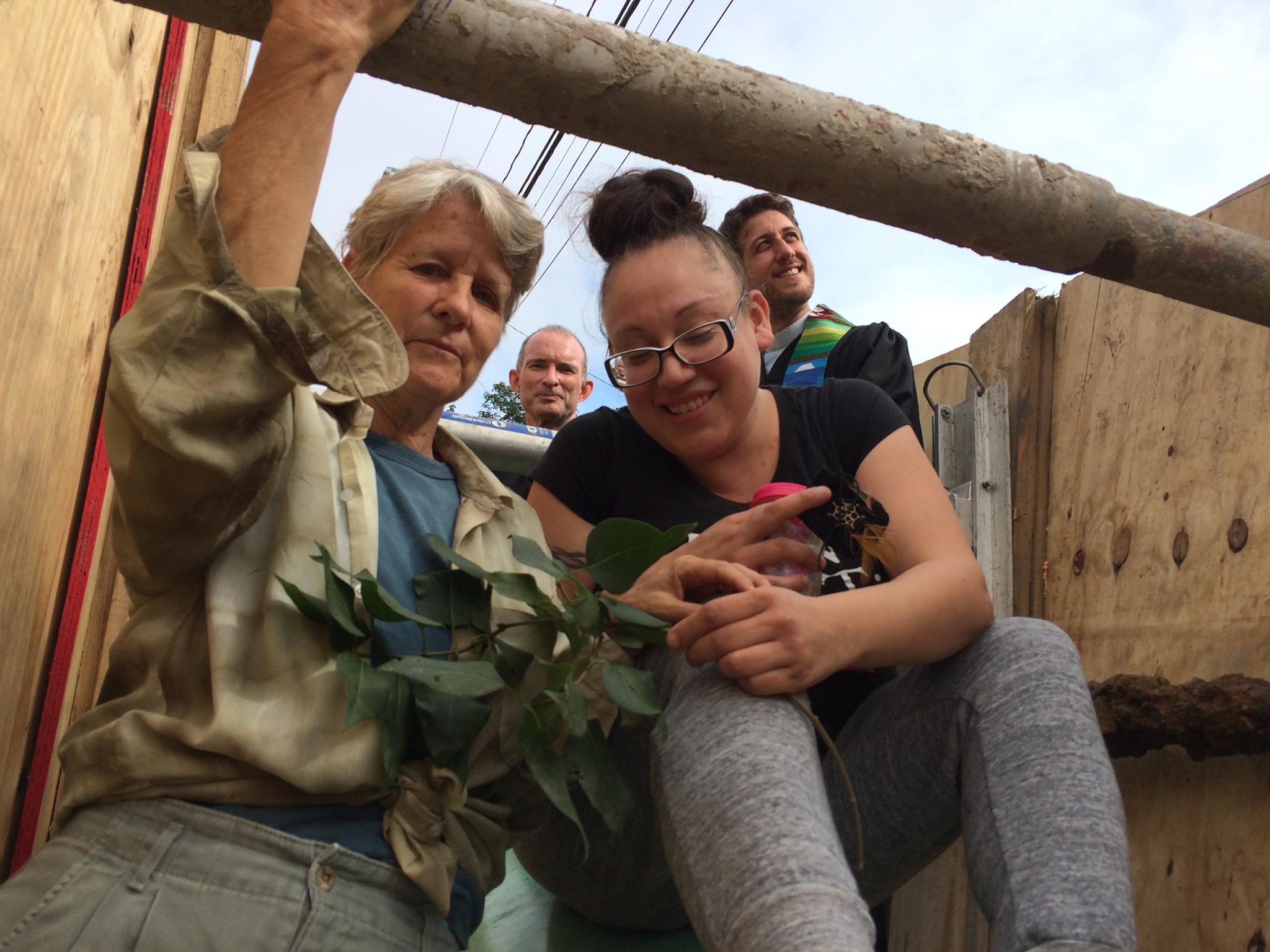 "I was proud to be part of the service and action this morning," said Rabbi Shoshana Meira Friedman of Temple Sinai in Brookline. "We came here in solidarity with the First Nations at Standing Rock. We came here because water is life, and fracked gas destroys water systems and the lives that depend on them. We came because, like water, the resistance against new fossil fuel infrastructure that will hasten and worsen catastrophic climate change - that resistance is all connected, from Boston to North Dakota and around the world."
Four resisters were cuffed while singing on the edge of the trench. Five others lay in the trench and were brought out on stretchers, including service coordinator, Reverend Ian Merovach, who said, "With the Standing Rock Sioux, we are calling attention to the sacredness of Mother Earth and our duty to protect her."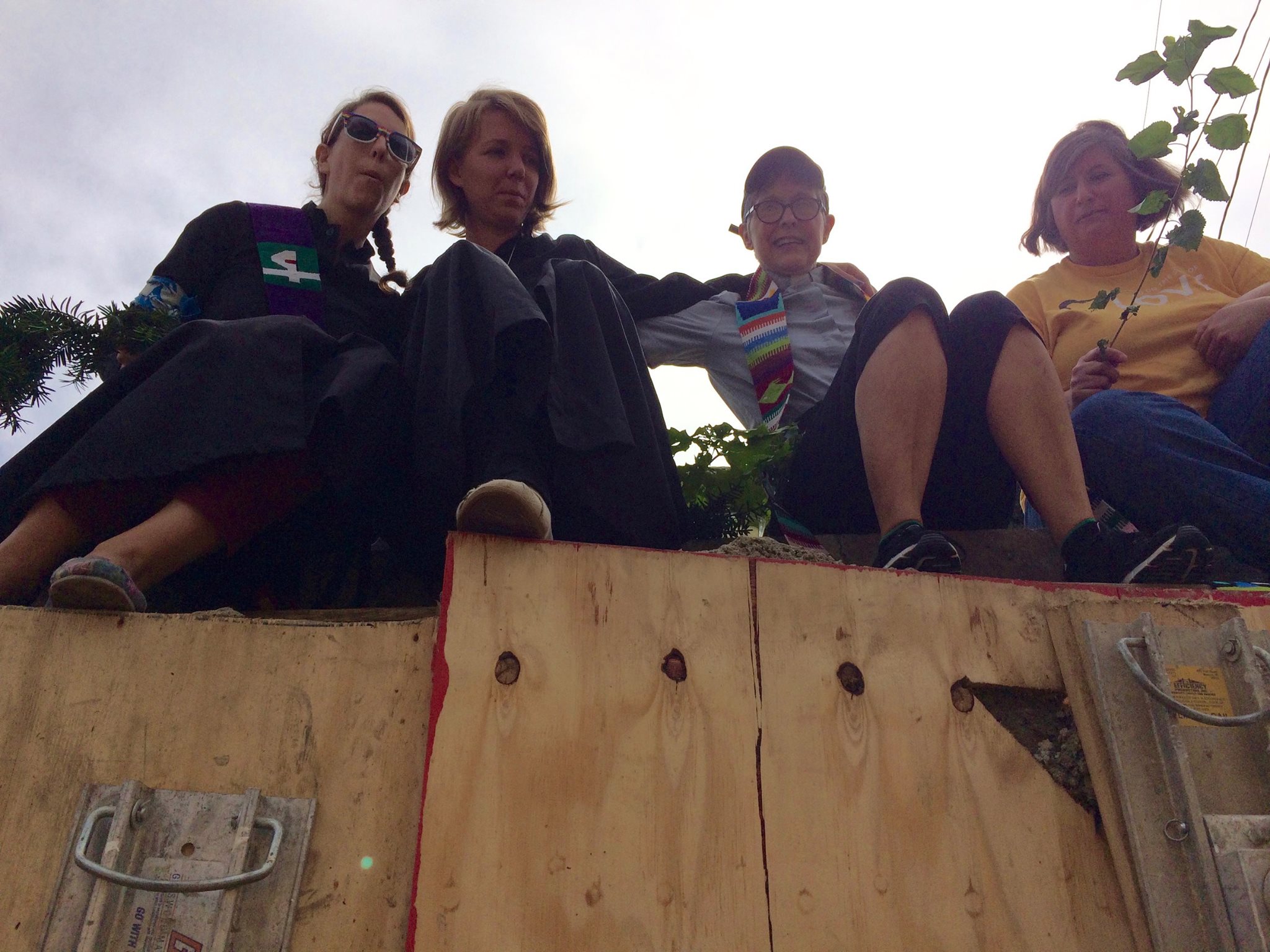 Arrested:
Cathy Hoffman, Rev. Fred Small, Rev. Michelle Walsh, Rev. Lindsay Popper, Rev. Ian Merovach, Ashley Anderson, Kerry Labrador,  Rev. Betsy Sowers, Laura Wagner, Maureen Kanan.