FOR IMMEDIATE RELEASE
Business Owners Arrested; Dozens Halt Pipeline Construction in West Roxbury
Contact:
Nancy Wilson
Resist the Pipeline & Stop the West Roxbury Lateral
(617) 947-9488
[email protected]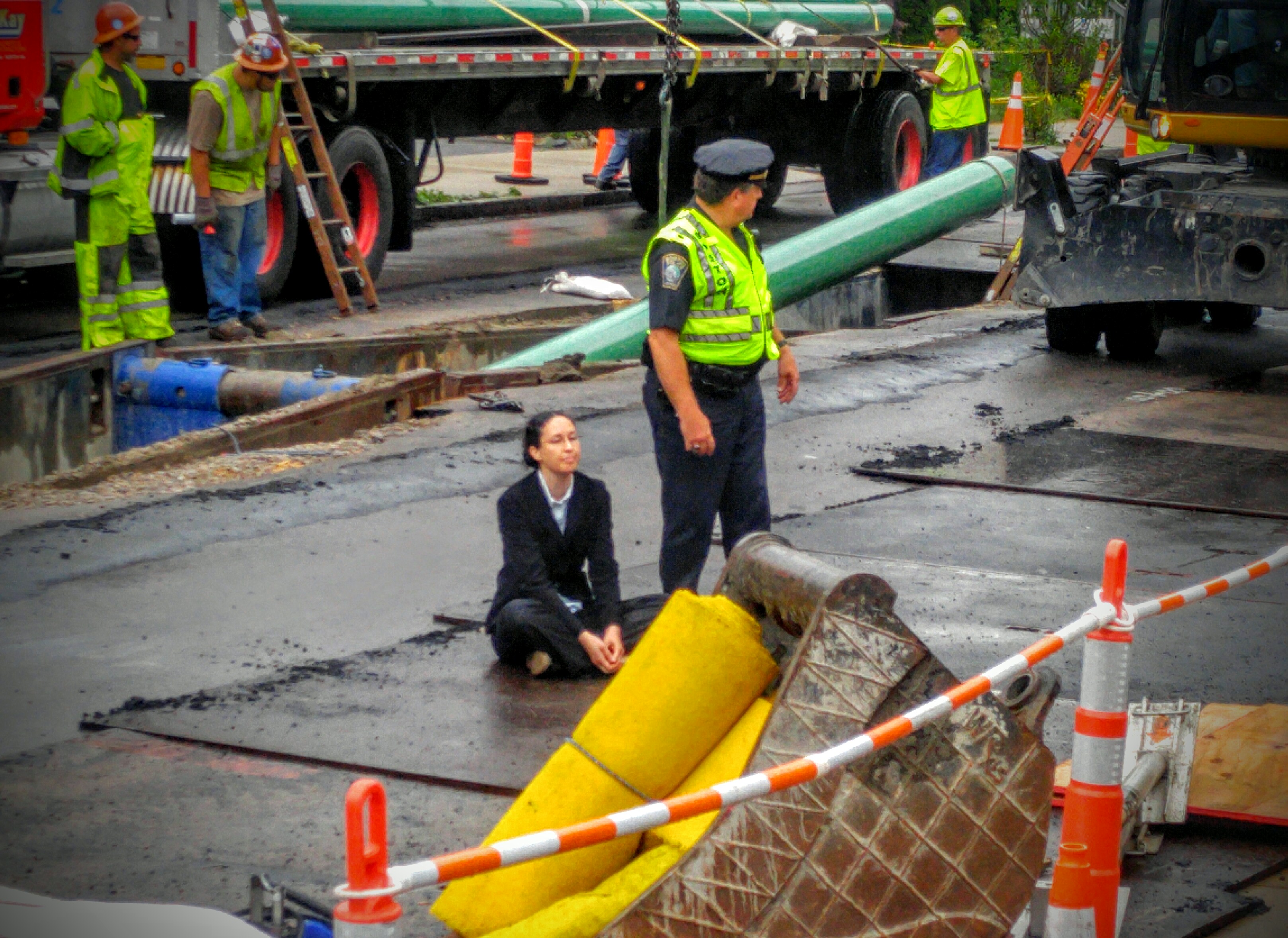 West Roxbury, MA - Two business owners, Aravinda Ananda and Joseph Rotella of Spencer Organ Company, were arrested for disrupting construction on Spectra Energy's West Roxbury Lateral pipeline. They were arrested Tuesday morning and arraigned that afternoon at West Roxbury District Court. Their charges were lowered from misdemeanors to civil infractions.
"I risked arrest because I'm gravely concerned about climate change and new fossil fuel infrastructure is the last thing we need" said Ananda. "A lot of small businesses are rooted in community and are important leaders in their communities. As such we should speak up about the most important issues of our time."
Rotella concurred, adding, "I felt compelled as a business owner to stand up and say 'no' [to the pipeline]. It's not good for business, it's only good for profit for a large out-of-state company. As a small business, there are more important things than profit. There's our community, our environment and our planet."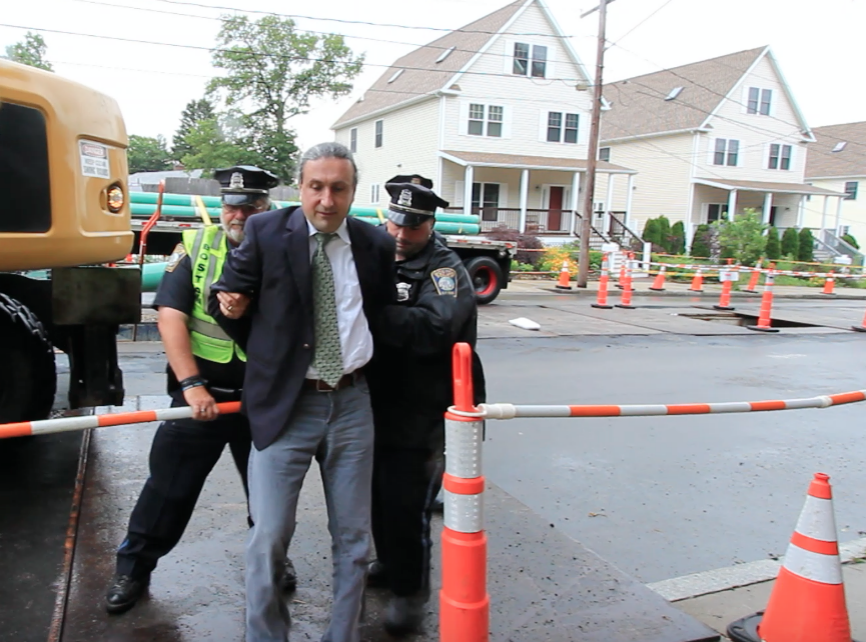 After the arrests, nearly 100 people marched from the Metering and Regulating (M&R) station to the pipeline construction site near the intersection of Grove and Washington St., where police were ready with nearly two dozen officers present.
Resisters surrounded the construction site with a conviction to stop the pipeline from invading and endangering their community. Construction was halted for 45 minutes, while protesters spoke out, sharing their experiences with family, friends, coworkers and even strangers.
"This is my work" said Frances Crow, a 97 year-old lifelong objector to planet killing industrial projects. When asked why she drove 3 hours from the Berkshires to risk arrest blocking construction, Crow declared "This is where I need to be. And I think this is where we all need to be".
The West Roxbury Lateral pipeline is is a high pressure facility (750 psi) in a residential neighborhood, directly across the street from a blasting quarry that regularly sends seismic shock waves through the area. The blasts have caused cracks in the foundations of nearby houses and ruptures in the existing national grid pipelines, according to Tim Clancy, a lifelong resident of West Roxbury.
"What they're building here is essentially a massive bomb under our feet" he said. "All of my life has been here. All of my memories are here. I don't want the only home I've ever known to go up in flames."