Women are leading the charge to halt human-caused climate change as quickly as possible. Early in the morning on Saturday, August 12th, seven women put their bodies to stop construction of the West Roxbury Lateral pipeline.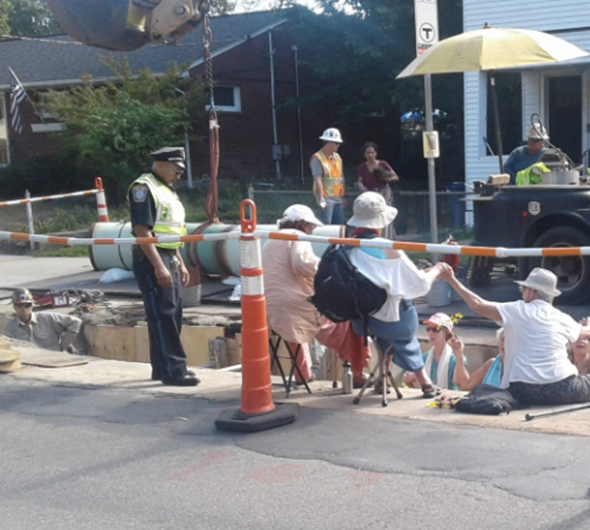 Minga Claggett-Borne, Rachel Wyon, Anne Shumway, Pamela Kristan, Diana Lopez, Mary Russell and Patti Muldoon took direct action that morning, transforming the ugly, open pit that will house the pipe carrying dirty natural gas into one of growth, rejuvenation, merriment and beauty.
They brought flowers, passed them around to supporters, workers and police, sang songs of hope and possibility, and showed us the strength of standing for what is right, especially when there are consequences.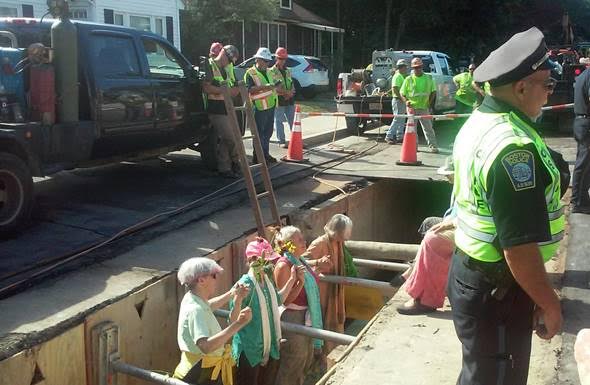 Thank you Minga. Thank you Rachel. Thank you Anne. Thank you Pamela. Thank you Diana. Thank you Mary. Thank you Patti.