Wen Stephenson, Alex Chatfield and Trish O'Hagan who blocked a truck this morning from carrying equipment from entering the M&R station. They are all from the Climate Justice group at St Anne's Episcopal Church in Lincoln. They were charged with disturbing the peace.  Thank you so much!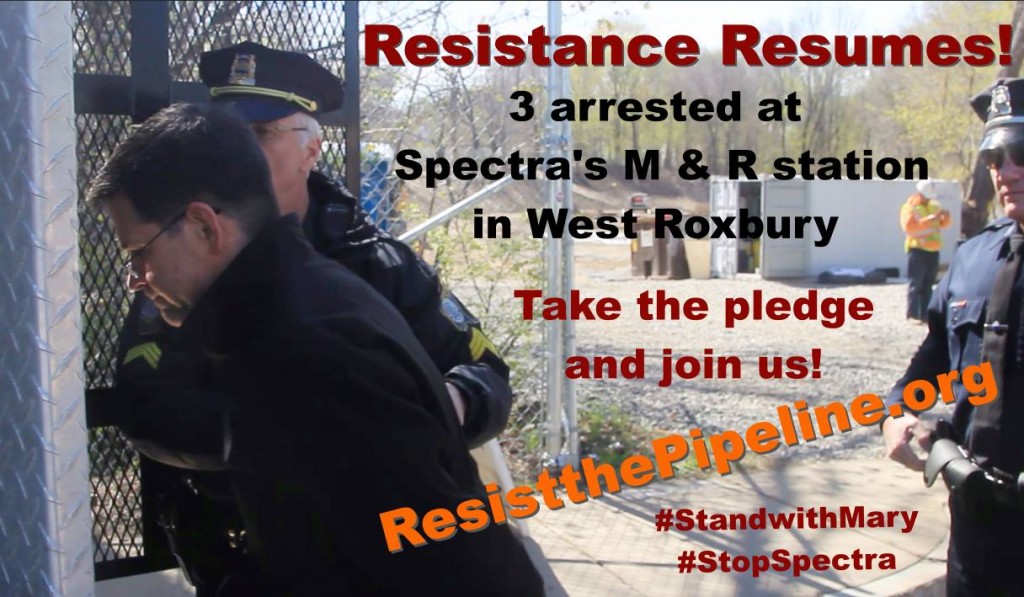 Refusing entrance into the Metering and Regulating station. 
Three members of St. Anne's Episcopal Church in Lincoln, MA (representing the congregation's Climate Justice group) blocked a truck carrying construction materials at the entrance to the metering & regulating station construction site of Spectra Energy's West Roxbury Lateral pipeline on Thursday, April 28th.